Welcome to
The Education
Consultancy Partnership
Education Consultancy Partnership (ECP) provides estate consultancy services exclusively to the education sector, from a hybrid team of experienced chartered surveyors and architects.

With our support and guidance, you can rest assured that any building projects required at on your education site, will be expertly managed end-to-end and adhere to all guidelines needed.

With over 20 years of experience, ECP exclusively serves the education sector
With over 20 years of experience, ECP exclusively serves the education sector. We provide expert support to schools and multi-academy trusts to oversee building projects end-to-end, including the funding processes such as CIF.
ECP recognises the learning environment as unique in terms of safeguarding, health and safety and logistical challenges. We have been required to conduct many RAAC surveys lately following the government legislations and report back our findings quickly to determine if swift action is to be taken.
All projects are actively led by a director who will stay involved throughout all phases of the scheme – from obtaining the brief, to the design and construction phase, and beyond to the end of retention and defects periods.
Our qualified and experienced team undertake weekly inspections of projects on site, ensuring continuous communication with headteachers, business managers and site teams.
We aim to form lasting partnerships to be part of the long-term refurbishment and development plan of school sites, and to provide vibrant learning environments for pupils.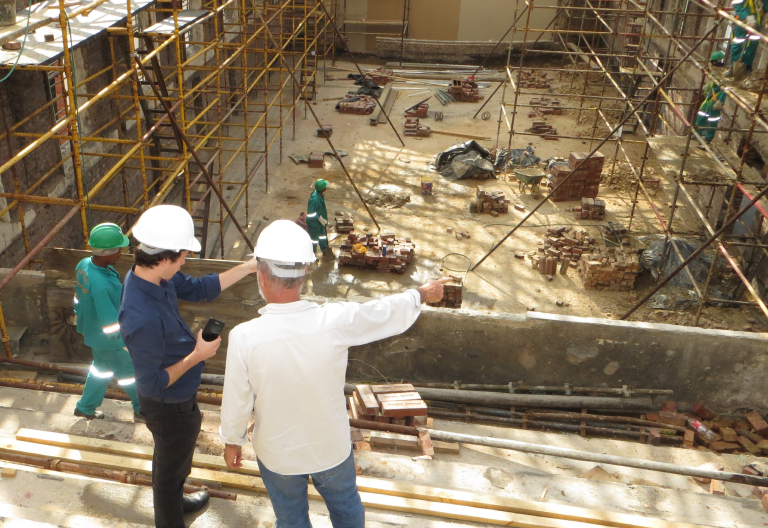 We have an extensive team of chartered architects, surveyors, CDM partners, CAD technicians and a support team of project coordinators and administrators.
Our Projects
Rickmansworth School
Due to increasing demand, Rickmansworth School has expanded since 2018. ECP has assisted with obtaining funding and multiple refurbishment projects to improve the accommodation. ECP worked alongside the school to gain funding for Innovation and Design block. The team re-configured and re-furbished an existing building to create an inspiring learning space.
Oakgrove School
Since forming in 2005, Oakgrove School has gone from strength-to-strength and has been supported by the Milton Keynes 'Expanding the Best' programme. Various parts of the school buildings were experiencing persistent leaks despite many of these areas only being between 12- and 15-years old. ECP helped the school to obtain funding via the CIF bidding process. The refurbished roof areas now provide leak free accommodation and are covered by long-term insurance backed warranties.
Elizabeth Woodville School
Elizabeth Woodville School is an inclusive comprehensive school located across two sites. The condition of the windows of the north campus was impacted the learning environment due to poor thermal properties and lack of insulation. ECP helped the school successfully apply and secure CIF funding to replace the windows and doors of a large portion of the buildings.